About Me
Writer. Musician.Artist.♥
Hello everyone!
I am Rheich and this is my personal blog.
Thanks for dropping by. ♥
Categories
NAILART
MUSIC
ART/CRAFTS
POETRY
OUTDOOR/TRAVEL
PERSONAL
RANDOM
ABOUT
Follow Rheich
TWITTER
FACEBOOK
LOOKBOOK
YOUTUBE
BLOGSPOT
DEVIANTART
BLOGROLL
Let Me Be A Lady
Rheich Meets Poetry
The Art Loiterer
No, It's Not A True Story
Kingdom of Random (Inspiration)
Real Girls Wear Skirts
Message Rheich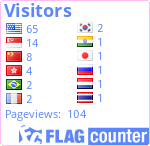 The precious little thing has been so faithful to me ever since my hands took hold of its undying support and immediate help during emergency situations. Aged by years,this has been the perfect little sidekick whenever I encountered situations with the writer's block or the like or when I am mentally bored (having no choice at all). I would often bring this to almost anywhere I go… and yes, I see to it that I get to use this everyday regardless of the fact that the internet is far more easy to use and has that just-one-click-away-and-voila factor! But still, I prefer to have this near me.And people would say that it is quite an old-fashioned-y choice of mine. But then again, I am happy with the choice. :)
Borrowed by some friends, used by my brothers, yet this little one has proved true to me. (God, thank you for giving such simple yet wonderful things.) I also salute the person, Samuel Johnson, who invented/produced the first English dictionary.
So now, dear fellas,Hurry,get yourself one!… and your life will never be the same again. :)))
<3 Rheich